Washington County MD • Frederick County MD • Franklin County PA
• Berkeley County WV • Jefferson County WV
• Morgan County WV • Adams County PA
Split-Level / Foyer Homes: The Fulton
Starting at "A"-$173,800. *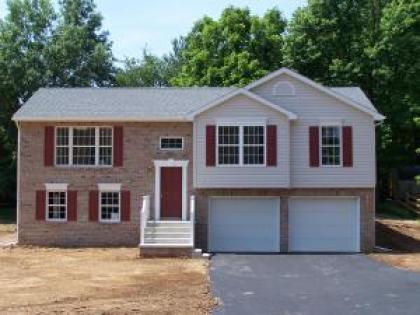 Click a thumbnail to see it larger:
Double front gables and a double garage add style and value to this home. It is available with 1 full bath, 3 bedrooms and 1,179 sq. ft. of living area.
An optional cathedral ceiling is very popular.
This home is very much in demand as it provides future living area on the lower level for you to finish when your family grows.
* = "Starting at" price includes home only. Price does not include land, site work, permits, or fees. Contact Oliver Homes for details.