Washington County MD • Frederick County MD • Franklin County PA
• Berkeley County WV • Jefferson County WV
• Morgan County WV • Adams County PA
Split-Level / Foyer Homes: The Covington
Starting at "A"-$178,350. *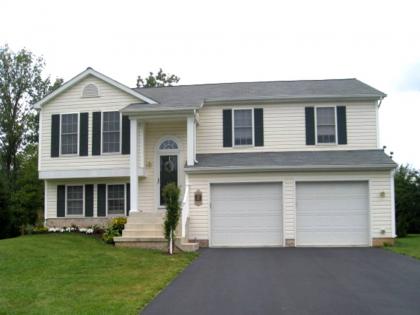 Click a thumbnail to see it larger:
In addition to the traditional 3 bedrooms, 1 or 2 baths, this home has a formal Dining Room, a spacious Kitchen and a large Living Room. There is even extra storage space in the rear of the double garage. Add in the extra space provided on the lower level for a future Family Room and...well... what else could you ask for?
* = "Starting at" price includes home only. Price does not include land, site work, permits, or fees. Contact Oliver Homes for details.