One-Story Homes: The Antietam
Starting at "A"-$192,000. "B"-$198,700. "C"-$179,500 *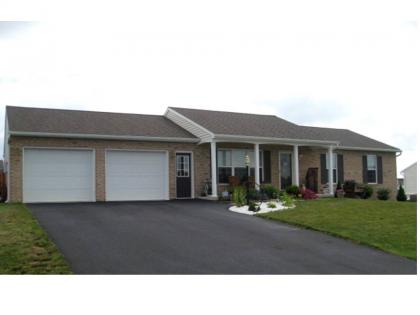 Click a thumbnail to see it larger:
The ideal Ranch home...the "American Dream".
Three bedrooms, 2 full baths, a large Living Room, formal Dining Room and a generous Kitchen. This particular model also has "cathedral ceilings" in the Living Room, Dining Room and Kitchen area for additional decorating effect. Total finished Sq.ft. 1232.
The front porch and double garage are 2 features every family wants in their new home.
* = "Starting at" price includes home only. Price does not include land, site work, permits, or fees. Contact Oliver Homes for details.